The Practice Culture Workshop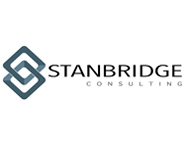 Stanbridge Consulting, new FIVP member, is hosting a practice culture workshop. The new workshop promises to help independent veterinary practices optimise their working environment. All FIVP members receive a discounted rate!
Your Culture is your Key to Success!
There is a lot of talk in business around the importance of culture and vision.  Things that perhaps in the veterinary industry, we see as "a bit corporate".  But never has creating a good working environment for your staff been so important.  Retaining staff and improving their motivation is critical at a time where recruiting good people is such a huge challenge.  And with unprecedented levels of competition in the veterinary industry, your practice environment could be your key differentiator.
The Practice Culture Workshop from Stanbridge Consulting will help you to identify your current cultural landscape, identify your levels of staff engagement and give you the tools to create a vision and a culture that staff buy into and believe in, leading to a morale boosting change in your business.
Topics on the day include:
Your cultural landscape: where are we now?
Communication: The struggles and solutions. 
Your practice vision: it's simpler than you think!
A framework for culture change: learning the process.
Delivery, delivery, delivery! How to execute your plan.
As well as addressing these key issues, this is an opportunity for practice owners and managers to share stories and issues faced in practice in a safe environment, facilitated by fellow practice owners and coaches.
When: Thursday 20th October, 2016
Where: Arora Hotel, Crawley (near Gatwick Airport), RH10 6LW
Cost: £350 +VAT
FIVP Cost: £300 +VAT
To book your place, please email rory.berry@stanbridgegroup.co.uk or call Stanbridge Veterinary Clinics on 01293 531791 option 2.