Join FIVP at Nottingham Vet School Digital Careers Show, Wednesday 10th February 2021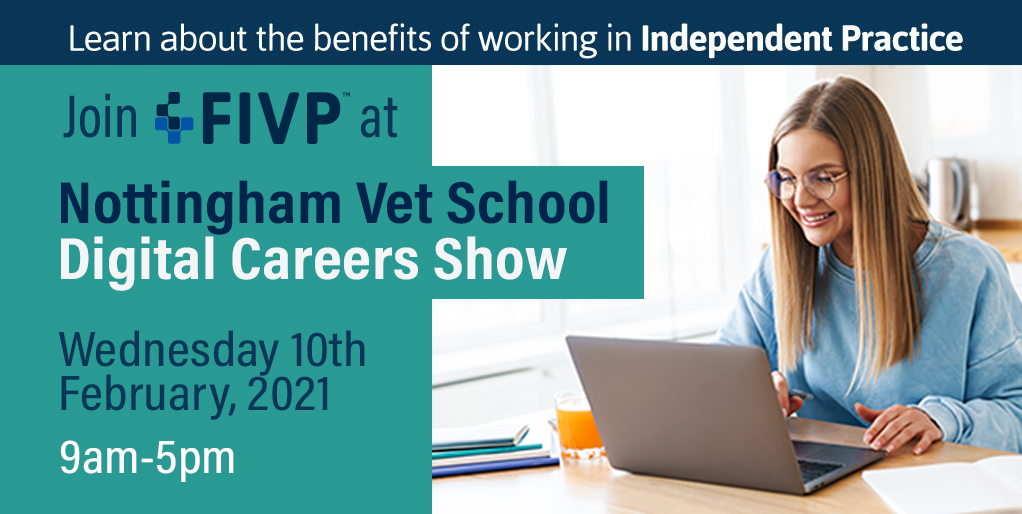 FIVP will be be attending Nottingham Veterinary School Careers Event 2021 on Wednesday 10th February, to promote Independent Veterinary Practices.
We can help new or soon to be graduates in finding their first clinical role, as well as offering support with the FIVP Graduate Programme.
If you are a student and attending, please come and visit our digital stall, between 9am and 5pm.
We very much look forward to discussing your future.
---